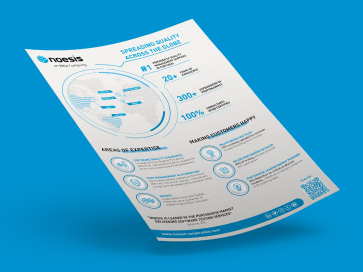 Noesis is the leader in Portugal in delivering software quality assurance services and is conquering, daily, that place in the countries where it is present.
Our main goal is to ensure a service with the best technologies, from planning to quality control.
The consolidated experience of 25 years, more than 300 QA professionals, 100% certification by ISTQB, and operation in 6 different countries prove Noesis' experience in Quality Management.
Find out more about our expertise in QM!