Webinar: Empowering your Data
---
Make better decisions everyday!
June 23 | 10:00 am
Noesis and Qlik invite you to participate in the 'Empowering your Data' webinar, an opportunity to find how you can make the most of your data.

Informed decisions are always better decisions, so in this session we will explain how you can work with your organization's data and support you to achieve operational and resource management gains.

In the open Q&A session, you will also have the opportunity to ask all your questions and watch a demo in Qlik Sense, a cutting edge technology of Data Analytics platforms.

Turn your organization into a data organization.
Enter in a new generation of analytics.
---
Create, share and distribute powerful dashboards to support executives, business leaders, and anyone else that needs to stay on the pulse of the business. Every element is interactive, taking users beyond the static dashboards of the past.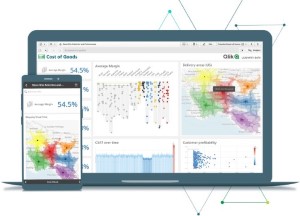 Tuesday, June 23 . 10:00 a.m. - 11:00 a.m. CEST .
10:00 | Intro & Welcoming

10:10 | Production Management

10:20 | Going beyond with Artificial Intelligence

10:30 | Insights HR: Planning office return

10:40 | Q&A

10:50 | Qlik Sense Demo – Qlik

11:00 | Closing
Become a truly data-driven enterprise.
---
Qlik Sense is a one-of-a-kind associative data analytics engine, sophisticated AI, and high-performance cloud platform that sets the benchmark for a new generation of analytics.
Register now!
---
After the registration you will receive a confirmation email.