Request a Cyber AI Proof of Value
---
Darktrace Enterprise Immune System
Protect your Dynamic Workforce
---
Do you know the dimension of vulnerabilities is your organization exposed to?
Every time we run Darktrace Enterprise Immune System in our customers' organizations, they get astonished by perceiving the vulnerabilities and the threats to which they are exposed.
Request your Proof of Value (PoV) of Darktrace's Enterprise Immune System technology, designed to quickly demonstrate the value of self-learning Cyber AI in protecting your employees and organization from cyber-threats.
Explore the potential of this award-winning technology.
Fill in the form and our team will contact you as soon as possible.
What's covered in my PoV?
---
Easy. 1-hour installation
Cloud-delivered option available
Dedicated Cyber Technologist
Weekly meetings to discuss results
Bespoke Threat Intelligence Reports
Access to exclusive training videos and blog
Use Case | Minimize Cybersecurity Threats with Darktrace Cyber AI Platform
---
In a partnership with Darktrace technology, Noesis implemented a self-learning AI cybersecurity system for a Leading Portuguese Media & Technology Company, that aimed for the accurate detection of threats and abnormal deviations for each individual user and device, while evolving with the business.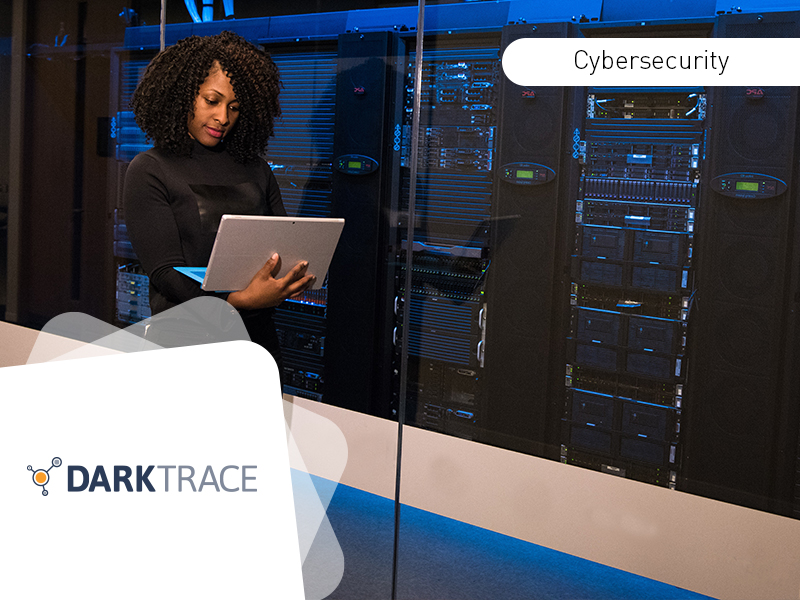 Flyer | Darktrace: Eliminate security flaws
---
With the new cloud models and the inclusion of business-day IoTs, blind spots are created in security, making it impossible to protect all entries. The Darktrace platform responds to this gap, helping security teams in detecting and resolving threats through artificial intelligence mechanisms at all points of entry and action.
Learn more about the main benefits in this
flyer
.