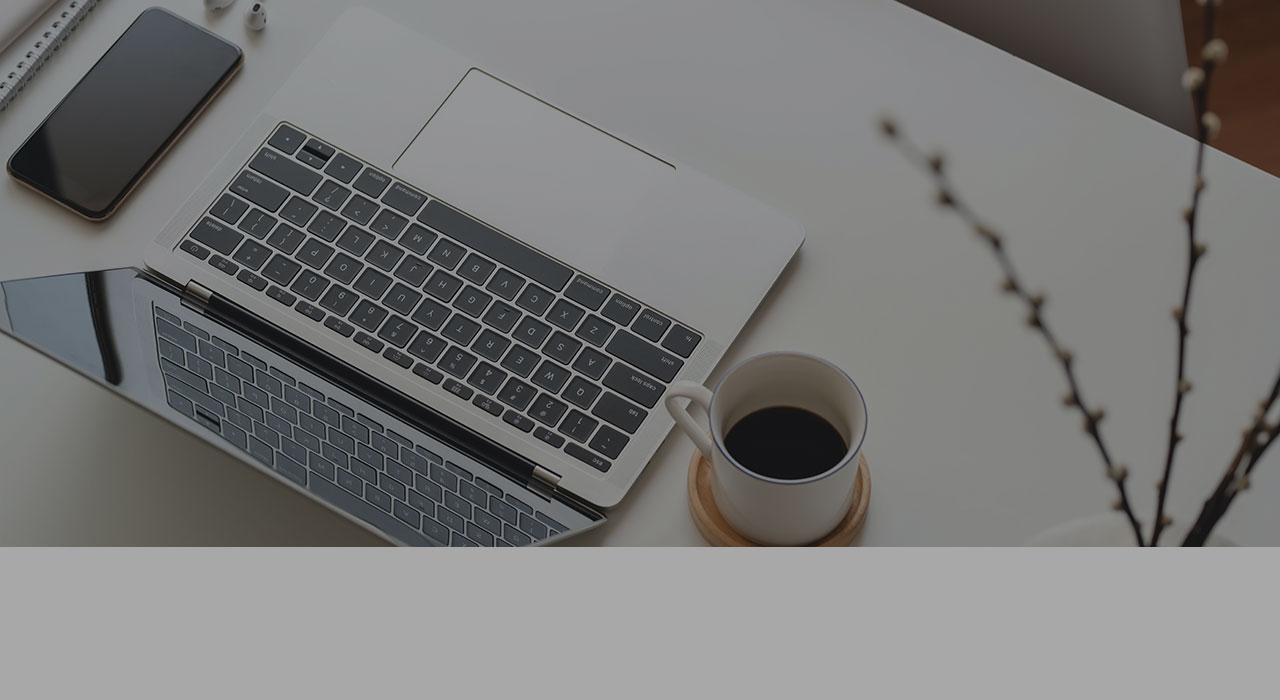 Digital acceleration has intensified the need for organizations to be increasingly agile and able to adapt quickly to the contingencies of the to the contingencies of the market itself. In an interview to Executive Digest, Nelson Pereira, CTO of Noesis, explains company's main challenges for the for the future.
Executive Digest (E.D.): Companies with more advanced digital resources have proved to be more resilient, given the current context in which we live. Which solutions and services do Noesis place at its clients' service?
Nelson Pereira (N.P.):
There is a straightforward transposition of organizations' functioning to the "digital world". And if we reflect on the contact with brands that we know, a large part of these interactions are more and more carried out in the digital. The digital acceleration we have been witnessing is transversal to all sectors and is here to stay. Associated with this digital acceleration, several challenges challenges to organizations, which force them to transform, adapt and change, adapt and become resilient in the digital world.At Noesis, our purpose is precise to supporting organizations in this transformation process, taking advantage of the best technology can offer. Over the years, we've been innovating in the portfolio of services and offers, we make available to our clients in order to respond to all the issues related to digital transformation. Our offer is divided into nine business areas and seeks to guarantee a transversal transversal response to all the technological challenges inherent to challenges inherent to each organization's offer. From Infrastructure, Cloud or Cybersecurity through the managed services, but also intervening in an active way in the innovation processes, in areas that are increasingly relevant as Data Analytics, Artificial Intelligence Artificial Intelligence, Automation not forgetting Application Application and Software and the areas of Quality Assurance and Assurance and Testing. For us, who operate in the world of technology consultancies, it is essential to be clear that there are no business needs that are business needs, each one has its own specific its specificities, requirements and challenges. This forces us to have permanent attention to the market, technological innovations and and the establishment of strategic partnerships strategic partnerships with different technologies, which enable us to guarantee an offer of services adequate to support our clients in their challenges of growth.
E.D.: What other solutions and services would you like to highlight it?
N.P.: We accompany, in Noesis and in our portfolio of services, what are the trends of the market trends. In the last two years, we've witnessed a strong growth of our IT area Operations, Cloud & Security, for example for example, as a result of the context itself, which has forced companies to have to to adapt themselves (and their systems) to a new to a new way of operating, with remote and hybrid work, which represented an added challenge management of their system architecture, but also in terms of security. Systems architecture, but also in terms of security. On the other hand, all the themes related to automation, RPA, with process optimization (process mining), integration between applications were areas in which we invested heavily in training our teams our teams and establishing partnerships with market-leading technologies market leaders and where we have felt more and more demand from from our customers. Finally, this digital acceleration has also intensified the need for organizations to be ever more agile and capable of adapting quickly to the contingencies of the to the contingencies of the market itself, having, for example having, for example, drastically reduced their time to market and their capacity and innovate. This context was also accelerator for the development of low-code solutions, an area in whichwe have been investing since 2008 with OutSystems technology and where we are one of the most prominent players worldwide. Players worldwide. Also related with this need for greater speed and agility in the development of solutions, all themes of Quality or all the themes of Quality or quality assurance QualityAssurance, which is an area where we are historically very strong, namely in the area of automation of tests where our our tool, the Ngine Testing Experience Experience (NTX) has had an more and more market penetration, not only in Portugal, but also in Brazil, where we already have a very relevant portfolio of clients that using our product. This tool that we created some years ago years ago embodies, deep down, our vision of technological innovation: bringing it closer to people and delegating and delegating functions to the algorithm so that in this case, our clients can concentrate can concentrate on their core business
E.D.: How Noesis is helping organizations to solve their problems and the most complex challenges in terms of cybersecurity?
N.P.: It is undeniable the relevance of the security theme on the agenda of the agenda of organizations, and this is a topic which is the primary concern concern for about 60% of the companies in Portugal. The truth is that the consequences of cyber attacks have severe implications for business, which goes beyond operational operational problems and financial financial losses, affecting the very the reputation of the companies their customers Noesis contemplates, in its portfolio, a security framework based on core competencies, such as such as advanced monitoring monitoring solutions, capable of identifying all kinds of threats; of observability and automation; of access management of access and user behavior access and user behavior management, in multi-environments, and the ability to govern the use of applications in the Cloud. Besides In addition, we seek to respond customers through the use of cutting-edge technologies capable of
able to act 24/7, for example, using the use of artificial intelligence. The purpose of this framework is purpose of searching for abnormal behaviour, instead of focus on the search for malicious behavior. On the other it adds analysis, serving as an answer to the limits of human capacity. With little effort, it becomes possible to comprehensively monitor networks and thus be able to act in
real-time on the threats that affecting organizations. This type of response seems proportional to the increasingly increasingly complex and sophisticated sophisticated and also use artificial intelligence. A use of artificial intelligence in cybersecurity solutions is an excellent an excellent response to the growing levels of cyber threat, as it allows organizations to protect themselves and
-protect themselves and prevent possible attacks attacks in a much more efficient way, as it can analyze data and visualize the organization's network, drawing up security security models, in real-time, for in addition to being based on predictive predictive models, monitoring and and analysis models using Machine Learning and Behaviour Analysis.
E.D.: In your opinion, what are the key pillars of accelerating the digital transformation of Portuguese companies?
N.P.:The overwhelming majority of national organizations are committed to digital transformation transformation because they recognize greater likelihood of process efficiency of processes, of developing a deeper deeper relationship with their customers, as well as the opportunity to create new sources revenue streams from technology-based technology-based products and services. Nevertheless, it is fundamental to recognize that in Portugal only a small percentage of organizations feel Best in Class in this area, with the remaining are still in the early stages of the early stages in the digital transformation process. Therefore, it is fundamental that organizations to adopt a posture adaptability "to change", of mentality on the part of associated with a change of attitude on the part of executives. It is necessary to it is necessary to recognize that digital transformation is not an exclusive theme for only a few departments, or IT. Digital Transformation is a transversal movement across all the organization.
E.D.: How should companies derive maximum value from the adoption of digital technologies and enhance growth?
N.P.: Digital has opened up a "new world" for to companies and has revolutionized the way companies do business. The latter has democratized access to data, and this, I would say, is one of the most critical points that organizations can take advantage of. Today, thanks to the digital channel and the fact that everything and everyone is interconnected together, you can get a set of data and metrics about consumers that before, without technology and without digital, it was not at all possible. To know consumer habits, to habits, to be able to characterize the consumer down to the smallest detail, establish patterns, even using using artificial intelligence, predict future behavior, is something that offers managers and marketeers, for example, the the basis for building a more profitable more profitable and more successful business. Secondly, I would highlight all the themes related to Customer Experience. The digital digital channel has opened more doors to
interaction between Customer and Company, facilitating these same interactions between brands and consumers. O eCommerce is just one example, to which we can add, for example the dematerialization of processes, the possibility, for instance, of contact a service online entirely online, without paper, and with a digital signature, for for example. This is another area that can be powerfully explored by organizations by organizations, also at the level of Customer Service. Imagine, for example for example, opening a bank account bank, or opening an electricity bill through a bot, without having to move around or without having to print contracts simply by interacting with a bot in written or in natural language... is already possible! Digital's potential is immense and I have only mentioned two small examples customer/consumer-oriented, but it applies to the whole value chain, the advances, for example, in operations, logistics, processes, for example, have been gigantic, drastically improving the efficiency of organizations and thereby promoting their growth.
E.D.: To be competitive and successful in a world the digital world, what companies must should consider for the the coming years?
N.P.: Undoubtedly, there is a need to strengthen the issue of security and the need for Organisations to put to put it at the top of their on their agendas. More and more
customers will attach importance to the question of the reliability of services and digital experiences, as well as the security of their their data, as a determinant factor in the relationship. Therefore, it is vital that companies reinforce their security level their level of security, through IT management that management that allows them to cover the needs of their business, as well as to ensure issues
such as compliance, privacy ethics and quality of service also, the vision of Data as a Product will be increasingly dominant and represents a change of mentality about the use of Data insofar as data will become the basis for the definition of business strategy strategy, to optimise results. An example of this trend is the Data Mesh approach. Product will be increasingly dominant and represents a change of mentality about the use of Data insofar as that Data becomes the basis for the definition of business strategy strategy to optimise which consists of a descentralized data architecture where Data is treated as a a product. In this vision, each information domain has an owner responsible for defining its rules, its evolution plan, its value, and how it should be faced within the organization, not requiring a specialized team to do so. Finally, Customer Experience is increasingly relevant in managing the customer life cycle, their satisfaction and improvement of their conversion rates. The customer journey will be fundamental, requiring a reinforcement of strategy management omnichannel and personalisation. In both cases, the future will be artificial intelligence, both in terms of the implementation of new forms of interaction, such as chatbots, as well the case of chatbots, as well as in the personalization of content or even in its predictive capacity. Currently, with the use of Artificial Intelligence and Machine Learning it is possible to understand habits and consumption patterns, to know the behavior and preferences of the Consumer and, in the and, in the limit, predict when that customer need to purchase a particular product or service.
E.D.: How are disruptive technologies such as AI, big data, blockchain or virtual and augmented reality can make a difference in the technological transformation?
N.P.: The vast majority of disruptive technologies are or were game-changers when they emerged, because they promoted deep transformations in organizations. These technologies are highly transformative of how businesses operate or how society organizes itself. Let's look, for example, at Big Data and the transformation it has brought about in companies, giving them enormous competitive advantage, decreasing of error, increasing the efficiency of efficiency and, in the end, higher revenues. It is these technological disruptions that promote significant leaps in world economies and are largely responsible for the for the great digital acceleration we have been experiencing. Digital acceleration, coupled with the global talent shortage in the areas of technology in technology areas, has been the great challenge challenge of today's IT. Also with digital acceleration has also inaugurated a new times and a new paradigm. All analysts point to a vision of the future in which IT "merges" with business, within organisations. A vision that on the managers who are increasingly "literate" in technological terms and, on the on the other hand, IT professionals more knowledgeable about the business and involved in the companies' operations. The time of the time of "silos" in which IT was seen almost as a "necessary evil" in organisations gone. The present and the future demand more agility in organisations and this requires a profound cultural change and radical change in the role of IT in organisations. IT has to be part of the solution, a constant engine of innovation, a business enhancer, capable of effectively solve the challenges that are posed. Basically, IT has to stop being from being an end piece in the process, in which responds to the requests of the other stakeholders to start making part in the ideation of the solution itself, in its initial phase. This requires, as I mentioned, that managers to be increasingly technological and digital natives and that the "ITs" understand more and more about the business of the companies where they work and are not limited only to be technically good in their areas of knowledge. In short, IT has to be an innovation driver and be the first agent of change and transformation in companies.
Published (in portuguese) in Executive Digest