iNoesis
---
37th Edition, October 2021
iNoesis is Noesis' corporate magazine that gathers the most relevant topics in the industry. Get to know the main insights, trends, and actual use cases of the best that is being done in digital transformation.
In this edition, the focus is Digital Resilience. After an extremely challenging year for all organizations, now is the time to react, move forward, and bet on the technology infrastructure to support growth and leverage the business.
In the magazine's main article, we share relevant content and indicators prepared by IDC and testimonials from essential organizations from different business sectors, such as Brodheim, Galp, Ana Aeroportos, Rangel, and CMVM.
Want to know more about themes like Process Mining, Business Intelligence, Quality Management, and many others?
Consult our digital magazine and read the following topics in total.
A Window of Opportunities 
---
In this edition's editorial, Alexandre Rosa, Noesis' CEO, reflects on the magazine's cover theme: "Resilience is one of the watchwords in the period and context we are going through. It has entered the lexicon of managers and organizations. In the technology sector, the definition of resilience takes on another dimension."
"As far as Noesis is concerned, after the year of 2020, where we absorbed the impact of Pandemic and consolidated our integration in Altia Group, we look to the future with an optimistic perspective and with the forecast of strengthening our operation."
Click here to continue reading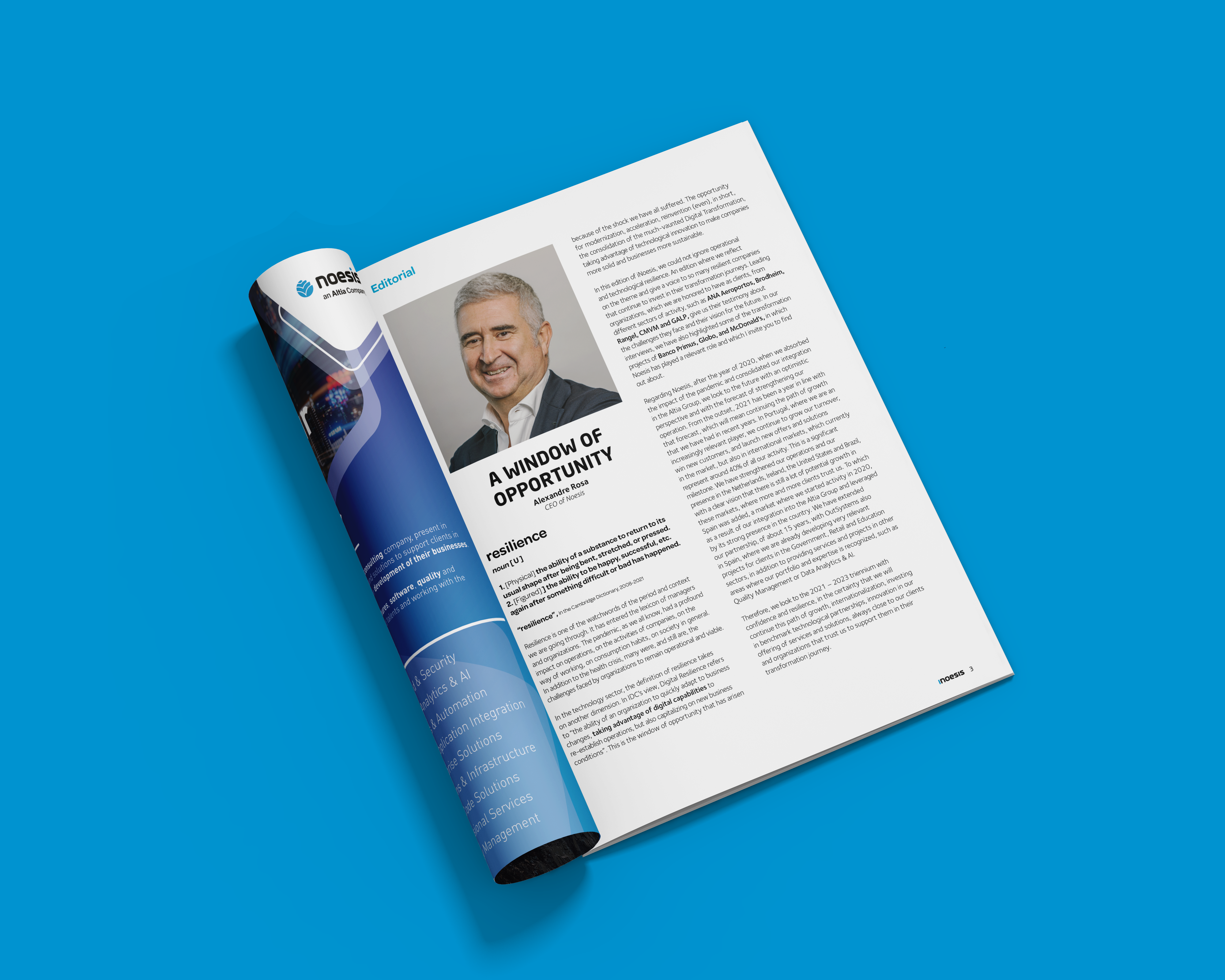 In 2022, will Resilience Continue to be one of the Keywords of the Year? 
---
In an opinion article, Nelson Pereira, CTO of Noesis, points out some of the main technological challenges for organizations in the near future: "Historically, IT departments responded to the needs of their business by developing applications based on one or two programming languages.
They had custom structured data sources, with business logic and processes based on a single application. Nowadays, the paradigm has changed! We live in times of great transformation and acceleration. The future is exciting!"
Click here to continue reading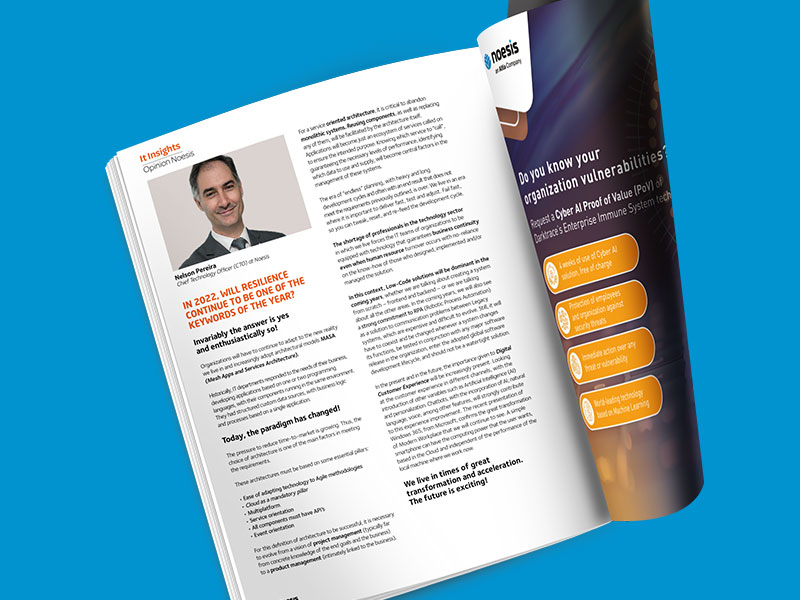 Do you want to receive the magazine at your home?
---
If you are interested in any of the topics presented, don't hesitate to read the full version of the magazine in digital format.
On the other hand, if you prefer the feeling of a good read on paper, don't worry. We will send the magazine to your home at no extra cost.
Just fill out the form, and we'll take care of the rest!