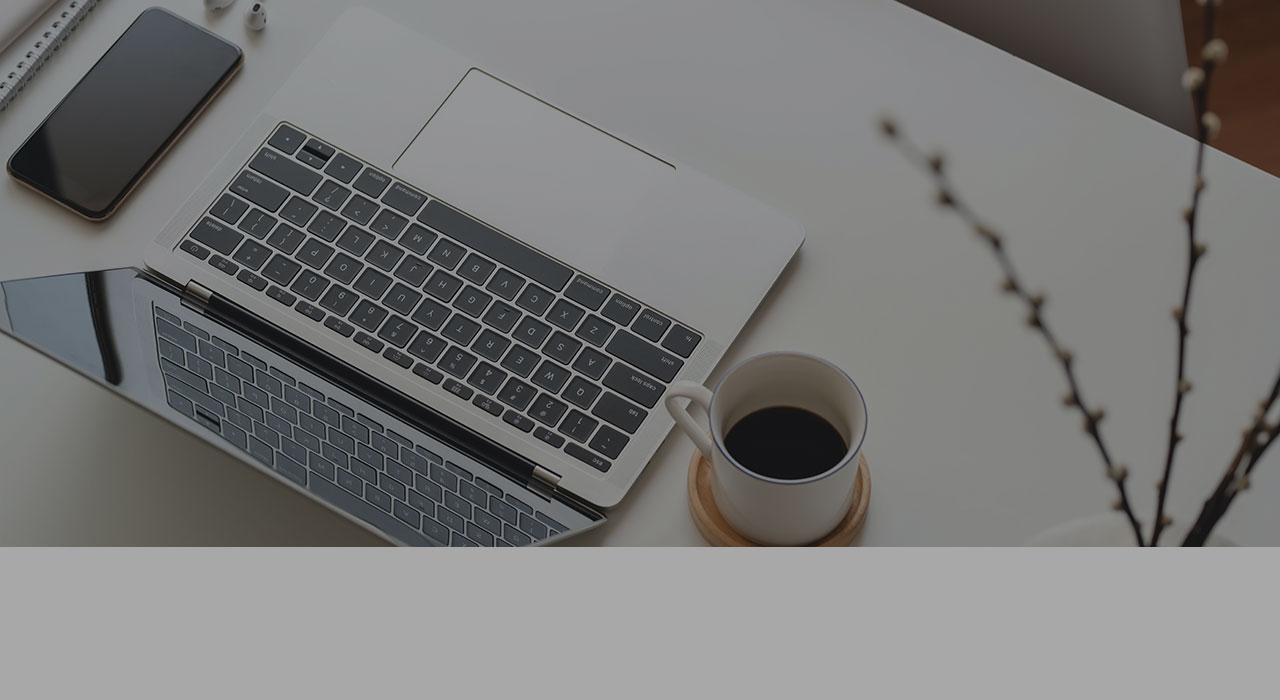 By Teresa Lopes Gândara, Human Capital Director at Noesis
Looking at the path of the company during the almost two years of the pandemic and operating in one of the activity sectors that were less negatively impacted by the pandemic, we can say that the digital acceleration we saw, with the need for business transformation, adaptation to new ways of working, among other aspects, forced organizations to a fast evolution in the digital transformation theme, not only to guarantee the continuity of their operation but also to adapt to new market demands.
How do you now look at the pandemic times we have been experiencing since February 2020?
The pandemic represented a period of substantial disruption and increased challenges for companies in different aspects. With the massive migration of teams to telecommuting, those were incredibly challenging times in human resources. In the first phase of uncertainty and fear, it was necessary to closely monitor the evolution of the pandemic situation and all the information released by official entities to adjust procedures and properly inform all employees. The focus was to ensure the teams' greatest possible safety and tranquility.
After this first phase, it was necessary to implement new strategies of proximity with people, especially during the confinement periods, maintaining the link between the organization and its employees and seeking to minimize the impacts caused by the period of forced isolation, not only in terms of the connection between the company and its talents but also in terms of their own comfort and mental health. We are currently going through a new phase and a new challenge, in which it is necessary to accommodate the different work models and envision the future post-pandemic.
After almost two years of telecommuting and forced remote work, which required great effort and adaptation both at the individual level and in organizations as a whole, it is time to capitalize on the lessons and practices that this pandemic has brought us. This period has proven that it is possible to find alternative work models to the traditional model. Reconciling the benefits of remote work, in aspects as important as work-life balance, flexibility in daily management, efficiency improvement, and individual productivity levels, for example, with the less positive impacts, in collaborative work, in our innovation capacity, in information sharing and communication within teams or the on-boarding of new collaborators.
In the activity of Noesis, what do you highlight in terms of the impacts of the pandemic?
At Noesis, adapting teams to remote work was something we achieved relatively easily. We were already practicing this model with many of our clients, developing projects remotely from Portugal to different points in the world. On the other hand, as we are a technology company, all issues related to equipment, IT infrastructure, security, for example, were perfectly ensured and were no reason for concern. Our teams adapted well to this regime, and the impact on the operation was residual.
In terms of business, the initial pandemic and containment had an impact, and we felt a slowdown due to the period of uncertainty we all went through. Some projects and businesses were suspended or postponed, which was reflected in the results in the first half of 2020. Still, the IT [information technology] sector was one of those that best withstood the pandemic, given the need for organizations to accelerate their digital transformation processes. Once those first months of the slowdown were over, we experienced a strong acceleration and growth of our business volume in the second half of 2020 and throughout 2021.
Has the fact that you combine consulting and technology made this situation any easier to manage?
Yes, clearly. We operate in one of the sectors of activity that was least negatively impacted by the pandemic. On the contrary, the digital acceleration we witnessed, with the need for business transformation, adaptation to new ways of working, among other aspects, forced organizations to a rapid evolution in the digital transformation theme, not only to ensure the continuity of their operation but also to adapt to new market requirements.
At Noesis, we operate on the motto: "Helping your business grow faster." This means we want to be by our client's side to help them grow and develop their business using technology. We live in times of strong digital acceleration, where Noesis has played a relevant role with its clients.
What has changed in terms of people management, namely in work formats? And how was the passage through phases such as confinements and then opening?
We went through different phases and with other challenges in terms of people management. If in the first phase the big challenge was to get all our employees safely to their homes, trying to provide the best possible conditions and ensure the continuity of our operation, we quickly evolved to a phase where the focus on internal communication was fundamental. Ensuring permanent information flows with our employees, promoting new initiatives, and communication channels with the teams were the focus. The goal is to promote the company's culture and maintain/strengthen the emotional bonds between employees and the organization. This is one of the significant challenges in a primarily remote work format: keeping the culture alive, keeping the connection between the brand and our talents.
Regarding the management of the various periods of confinement and deconfinement, these were, naturally, periods of increased management difficulty. Starting with their unpredictability, we went through periods where new measures were announced every 15 days, which required us to be attentive to them and their impacts on the operation and our people. Currently, it is relatively consensual that we will evolve to hybrid working models. The current challenge is to find the most balanced model that best serves the interests and expectations of our talents and the organization and its stakeholders.
Do you think we can already foresee a stable future in terms of work models to be followed by Noesis?
I believe that the future will be hybrid and flexible. However, I think it's still premature to foresee a stable future or a definitive model. We have seen several movements in the market, from companies that took certain positions and, in the meantime, have already reviewed their policy, others that have gone 100% remote and closed offices, and others that are currently calling their collaborators back to preferential face-to-face models.
So, I would say that the work models will have to be flexible and adaptable to different situations. Even in Noesis, an organization with almost 1,000 employees, present in six countries with local offices and employees, with nine business areas, and different ways of working, it seems evident that one size does not fit all. The new work models will have to be adaptable to the specificity of each team and work for employees and the organization.
How do you see the future of work?
The future of work will surely be different than it was in 2019. Pandemic proved that it is possible to explore new models and helped to break some myths related to remote work. This experience, even because of the abrupt way it occurred, has also exposed other types of problems and difficulties associated with remote work. It seems clear that a 100% remote model will not be the most virtuous model in most businesses and organizations, just as the pre-pandemic face-to-face model will also not be the most appropriate model for many organizations and businesses. Finding that balance will be the key.
This context is also an opportunity to rethink workspaces and offices themselves. Does it still make sense to have large open spaces with hundreds of workstations formatted for the traditional model? Or should the spaces themselves be reconverted to promote the best face-to-face work - collaboration and networking? Assuming a hybrid work model, where employees work at home, in the office, or anywhere else, it is necessary to create reasons, in quotes, for employees to come to the office. The office has to be leveraged to add value in differentiating tasks from working at home. For example, having more meeting spaces and fewer fixed work stations, having collaborative spaces, having informal spaces for conversations and brief discussions, being equipped with equipment that allows any team to get together quickly and discuss a topic of their project, in addition to all the social component, with spaces that allow it to be fostered, to maintain a living culture in the organization.
How would you summarize Noesis' value proposition?
"Helping your business grow faster" - that's our purpose, to support our clients in developing their businesses, making them more competitive, using technology, and supporting us in their digital transformation processes.
What kind of people - and what kind of people Noesis seeks - do you count on to accomplish this value proposition?
Our talents reflect our value proposal. They seek innovative projects, international experiences and want to be permanently challenged, to grow personally and professionally.
We count on various profiles that complement each other and share knowledge and experiences with different business areas. The different visions allow the creation of synergies and a collaborative environment for all those involved and for the enrichment and growth of the organization.
Speaking of the company's culture, what ideas can you share about it?
Noesis bets on a culture oriented towards people, promoting proximity, and fostering knowledge and development of their unique skills.
With the pandemic, we felt it was necessary to strengthen proximity with employees. The distance forced us to be creative and, since the beginning of this new reality, we have been developing strategies to strengthen the connection of our talents with the organization, ensure continuous monitoring with the support of managers, and promote safety in telecommuting. These have been focal points in our communications and interactions with employees.
We created a space for online forums, where employees have the opportunity to discuss topics in various areas, from team management, how to manage telecommuting, and personal life. We have an efficient training structure, combining on-the-job learning and internal training academies, the Noesis Academy, where knowledge is shared among talents, with online media and autonomous development.
This year we launched the Come ON Board initiative, where our Board shares the main Noesis news. We celebrate together the achievements during this initiative, but there's also room for our talents to ask their questions. We believe that employee feedback and questions are fundamental to continue promoting a culture of transparency.
We recently held face-to-face events in Lisbon, Coimbra, and Porto, adopting all necessary security measures, where our employees could socialize and share experiences in a party atmosphere.
The goal is clear: to keep the culture we live in Noesis and promote contact between employees from different teams.
What is the basis of your culture? And how has it evolved?
We want to be a reference of excellence and innovation in the technology sector, developing differentiated solutions impacting society. However, we believe that our success results from the well-being of our talents. Therefore, we also have the philosophy of building a trustful environment where they feel fulfilled, integrated, and active in Noesis culture. We increasingly value a diverse and inclusive workforce.
Our initiatives aim to give voice to our talents because we believe there is no one better than them to help us promote our culture and the environment within the organization.
To better assess whether we are on the right track, we have several tools that allow us to regularly listen to the feedback and concerns of our employees and tailor our actions so that our culture also evolves according to their needs.
We would also like to ask you how you see issues related to sustainability, social responsibility, and innovation in Noesis...
Social responsibility is an integral part of Noesis' culture and strategy since it generates value for the whole community: our talents, partners, clients, suppliers, stakeholders, and society.
One of the pillars of Noesis is the creation of sustainable employment opportunities and long-lasting relationships, which translates into low levels of turnover.
We have a constant concern with research and sustainability. The Coimbra office is located at the Pedro Nunes Institute, boosting the IPN's technology-based incubator activity. We support initiatives that bring the organization closer to the academic environment, such as Pitch Bootcamp, Job Pitch Challenge, TEDxULisboa, or Hackathons, technological marathons, which encourage the creation of solutions with social impact. We regularly organize meetups and open days to share knowledge and experience with students.
We participate in initiatives that contribute to a greater gender diversity in STEM courses, organized by associations like Girls in Tech and Portuguese Women in Tech. We have created initiatives like Girls' Tech Day with the participation of our female employees, who share their knowledge and experience with the students. We also participate in initiatives that promote employability and mobility, and we celebrate Pride Month, contributing to greater inclusion and awareness of society for this issue. We also adhere to the Portuguese Charter for Diversity. We believe that a company with greater diversity and inclusion ensures greater productivity and a better workplace.
We regularly participate in social solidarity actions. Whenever possible, we donate computer equipment and office supplies and participate in activities to raise funds, goods, and food for various causes. We divulge to all of our talents social initiatives to play a more active role in the community and promote their participation. Often, the initiative comes from the employees themselves, and it is up to us to support and disseminate internally and externally, fostering a wave of solidarity.
Published (in Portuguese) in
Human