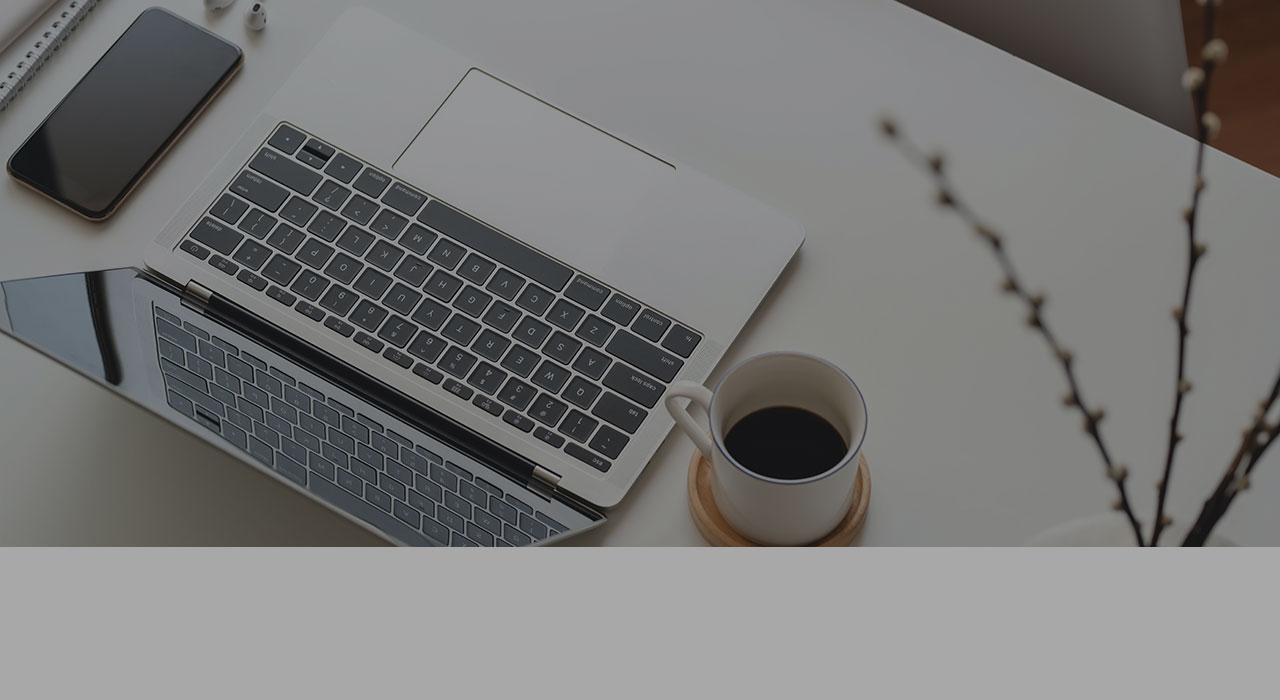 With the acceleration of the digital transition, accentuated above all by the covid-19 pandemic, companies had to adapt, and there was a need to work from home. These changes have contributed to the cybersecurity debate and the new digital boundaries. In this sense, Noesis intends to show the potential for integrating artificial intelligence into organizations.
Nuno Cândido answers ten questions about AI and the new challenges of the digital transition to PME Magazine. Read them below:
PME Magazine (PME Mag.) – How did Noesis come about? How do you analyze the work developed in recent years?
Nuno Cândido (N.C) – Noesis was created in 1995 under the motto – Helping your business grow faster – with the primary objective of supporting our clients in their digital transformation journeys and driving the sustainable growth of their businesses. Basically, with our solutions and the services we provide in the market, we support organizations to transform their processes and, with the use of technology, to become more competitive.
Over these 25 years of activity, we have focused our strategy on constantly investing in the innovation of our offers, following the main technological trends, and specializing in different areas of movement within the IT universe. This specialization in other offer areas is always based on partnerships with the best technologies and reference manufacturers in these same areas.
PME Mag. – Do you consider that companies are aware of the problem and threats accompanying the digital transition?
N.C – According to the latest IDC study — Security Market in Portugal, 2020 – expenditure on information security will exceed 197.3 million euros in 2024, which corresponds to average annual growth of 6.3% between 2019 and 2024. The demand for cybersecurity solutions that ensure the resilience of infrastructures is growing. If before, security was limited to the company, now the reality is end-point, that is, directly related to the individual who accesses the company's network remotely.
The increase in freedom, mobility, and flexibility that telework has brought us represents, as a consequence, an increase in responsibility because employees' actions can compromise the company's data and operation, but also an increase in the vulnerability of the employees themselves. Organizations.
The hyper-acceleration of the digital transformation, which we have seen in the last year, namely with the massive migration to telework, has also led to greater awareness. On the part of organizations of the importance and need to bet on preventive solutions to protect their systems, we witness the growing attacks.
PME Mag. – How does Noesis intend to act and explain the potential of AI, in cybersecurity, with companies and workers?
N. C. – The market has seen growing attention and investment in security issues, such as the emergence of new cybersecurity solutions that rely on differentiating approaches, using artificial intelligence, machine learning, and behavior analysis, for example. The use of these technologies proves to be much more efficient in detecting threats and solving and canceling them than traditional approaches.
Artificial intelligence is a strong ally in cybersecurity and an essential investment to increase security in organizations and equip their own IT teams, removing a large part of the analysis effort and allowing them a greater focus on what is essential, the business and goals of the organization. AI-based solutions use technology that analyzes behavior patterns in any organization's network, device, or user, regardless of scale. Through AI and machine learning algorithms, thus allowing to detect, with high levels of efficiency, any change in the pattern and, in this way, identify possible threats much faster.
Based on AI and ML models, this type of assistance is the future of organizations that want to remain at the forefront of technology with security. For this reason, Noesis has been investing more and more in using these solutions with its customers, namely, using solutions from Darktrace – a world leader in cybersecurity solutions with AI.
Artificial intelligence is a strong ally in the cybersecurity service and an essential investment to increase security in organizations.
PME Mag. – What are the main challenges in security and data protection that companies face the most, given the telework regime?
N. C. – The massive movement of the workforce to a remote model has resulted in increased cyber-exposure and high points of failure and vulnerabilities in networks and environments, which cyber-attackers have been quick to exploit in various ways. The topic of cybersecurity is currently one of the significant challenges facing organizations, regardless of their profile, sector of activity, or size.
Technological evolution and the sophistication of attacks are increasing. There are more attacks, which are increasingly complex and diversified. In the telecommuting regime, threats are no longer concentrated only in the organization's physical infrastructure and spread to countless remote locations of employees. Organizations' main challenges at this level are access management, security in email technologies, and user data protection.
PME Mag. – How can artificial intelligence in companies, namely in SMEs, contribute to protecting data and digital infrastructure?
N. C. – The use of security solutions using artificial intelligence is increasingly accessible to the entire profile of companies, regardless of their sector of activity or size. This is one of the significant advantages currently. In the case of SMEs, the relevance of this type of solution is even more critical, as they have fewer human resources in the IT area, namely, specialized resources in the topic of cybersecurity. Thus, artificial intelligence is a powerful aid. It allows intelligent and more efficient monitoring of the entire network, on a scale and with a degree of coverage that would otherwise be impossible to guarantee.
PME Mag. – For you, what do you think is the reason why there are more and more computer attacks on organizations? And why did these increase during the pandemic?
N. C. – Digital transformation has increased the complexity of cyber attacks, leading to a degradation of the security perimeter and the need to adopt new tools and solutions. To further deepen the criticality of this context, the covid-19 pandemic, with the consequent adoption of telework, has added more incredible difficulty in terms of information security for our companies.
The increase in cyber-attacks resulted from the window of opportunity that the pandemic opened, as organizations were not prepared for the challenges of telecommuting or the resilient management of remote infrastructures. Attacks are increasingly sophisticated, and hackers see the fragility of organizations as the ideal circumstance to access privileged information of companies around the world, regardless of their size.
PME Mag. – What advice would you give to companies to prevent this type of attack?
N.C - That bet on a holistic approach, focusing on the resilience of security architectures, with "smart" technological capabilities and with standard resources, guidelines, processes, and practices, which ensure mechanisms for safeguarding the security and privacy policies of information and hits. The main message that we try to convey to our customers is that organizations must refocus on Security Architecture. This is, perhaps, the main challenge that companies are currently facing.
2021 is a year in which organizations must take a step back to assess their IT ecosystem and seek to build their capacity in a structured way with cutting-edge technologies and services that will allow them to safeguard against further cyber-exposure and internal threats. The aspects that organizations should pay attention to can be different, depending on their specific situation and their state of readiness.
In general, the main recommendations are implementing virtual desktops or gateways in the cloud, the performance of multi-factor authentication systems, and email threat detection and response systems based on artificial intelligence.
The increase in cyber-attacks came as a result of the window of opportunity that the pandemic opened.
PME Mag. – What perspectives do you have for the AI market in the next five years?
N. C. – We are entering the golden age of machine learning, with the progressive integration in the business processes of the most different sectors. From health to agriculture, from fintech to entertainment platforms. Machine learning holds great promise and can represent a very significant revolution in others.
Technological advances in this area, boosted by cloud computing, have led to the democratization of AI, which is increasingly accessible and integrated into different solutions, security, data management, forecasting. This trend will be more and more pronounced, making this technology more and more accessible to other organizations.
PME Mag. – What new problems could arise because of the digital expansion and, in turn, of the application of artificial intelligence in companies?
N. C. – The main risk is that organizations that do not follow these advances may become obsolete in their business models, threatening their very existence. When it comes to security, this is very clear. Organizations that do not invest in cybersecurity solutions using AI and machine learning will be increasingly exposed, increasingly vulnerable, and at risk. Technological evolution and the sophistication of attacks are increasing, and there are more and more attacks. Between February and March 2020 alone, for example, there was an 84% increase in the number of security incidents reported in Portugal, with an increase in incidents of more than 150% in 2020, compared to the previous year.
Machine-to-machine (M2M) attacks, silent attacks, highly customized attacks, phishing attacks, among others that pose new security challenges that traditional security approaches cannot respond to. It is important to emphasize that artificial intelligence is not only available for cybersecurity solutions. It is also accessible to cybercriminals and is increasingly used in attacks carried out.
We are entering the golden age of machine learning, with the progressive integration of this technology into the business processes of the most different sectors.
PME Mag. – By contrast, what are the future possibilities that investment in AI can bring to companies in the medium-long term?
N. C. – There has been a remarkable evolution in the market in the artificial intelligence theme, with substantial technological advances that have allowed the "democratization" of artificial intelligence and machine learning in various technology fields. These advances allowed the incorporation of artificial intelligence in standard technological solutions. In other words, nowadays, it is not necessary for a company to have in-house resources and artificial intelligence specialists or to develop specific algorithms to protect its IT ecosystem.
Artificial intelligence is increasingly part of existing solutions on the market, such as Darktrace solutions, and, as such, it is accessible to all companies, regardless of their size and sector of activity. I would say that this is a significant advantage and not just in terms of security. More and more software manufacturers are incorporating AI in their solutions, allowing this democratization of artificial intelligence and its benefits.