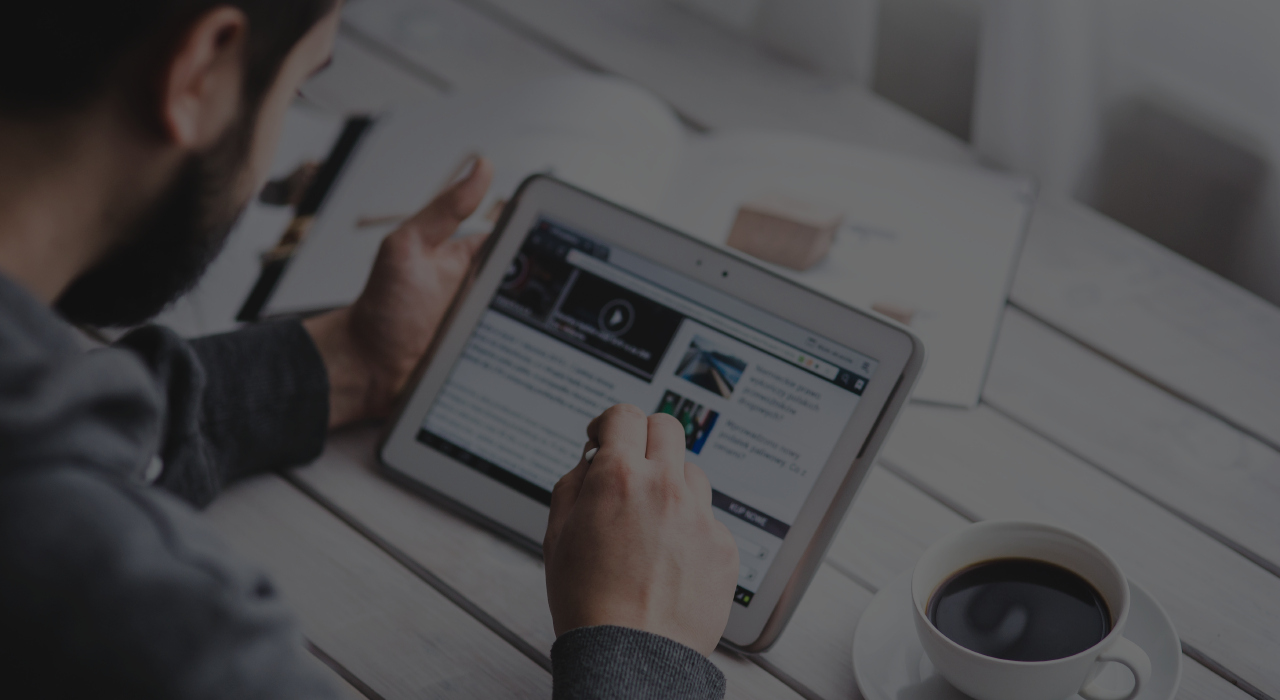 One week after the fourth edition of the Lisbon Data & AI Forum, the reference event on Analytics and Artificial Intelligence, Noesis decided to organize, for the second consecutive year, a version of the event dedicated to university students.
After the success of the first Campus Edition, in 2019, Noesis, in partnership with Qlik and with the support of NOVA IMS, prepared an online edition with content created specifically for students with the goal of fostering closer ties between organizations and the academic community. Data Analytics, Data Science, Artificial Intelligence and Computer Vision were some of the topics highlighted.
Opening Session
Ricardo Rocha, Marketing & Communication Associate Director, hosted the event, presenting Noesis and the Data Analytics & Artificial Intelligence (DAAI) business unit, while highlighting the potential of advanced analytics and Artificial Intelligence in the digital transformation of organizations.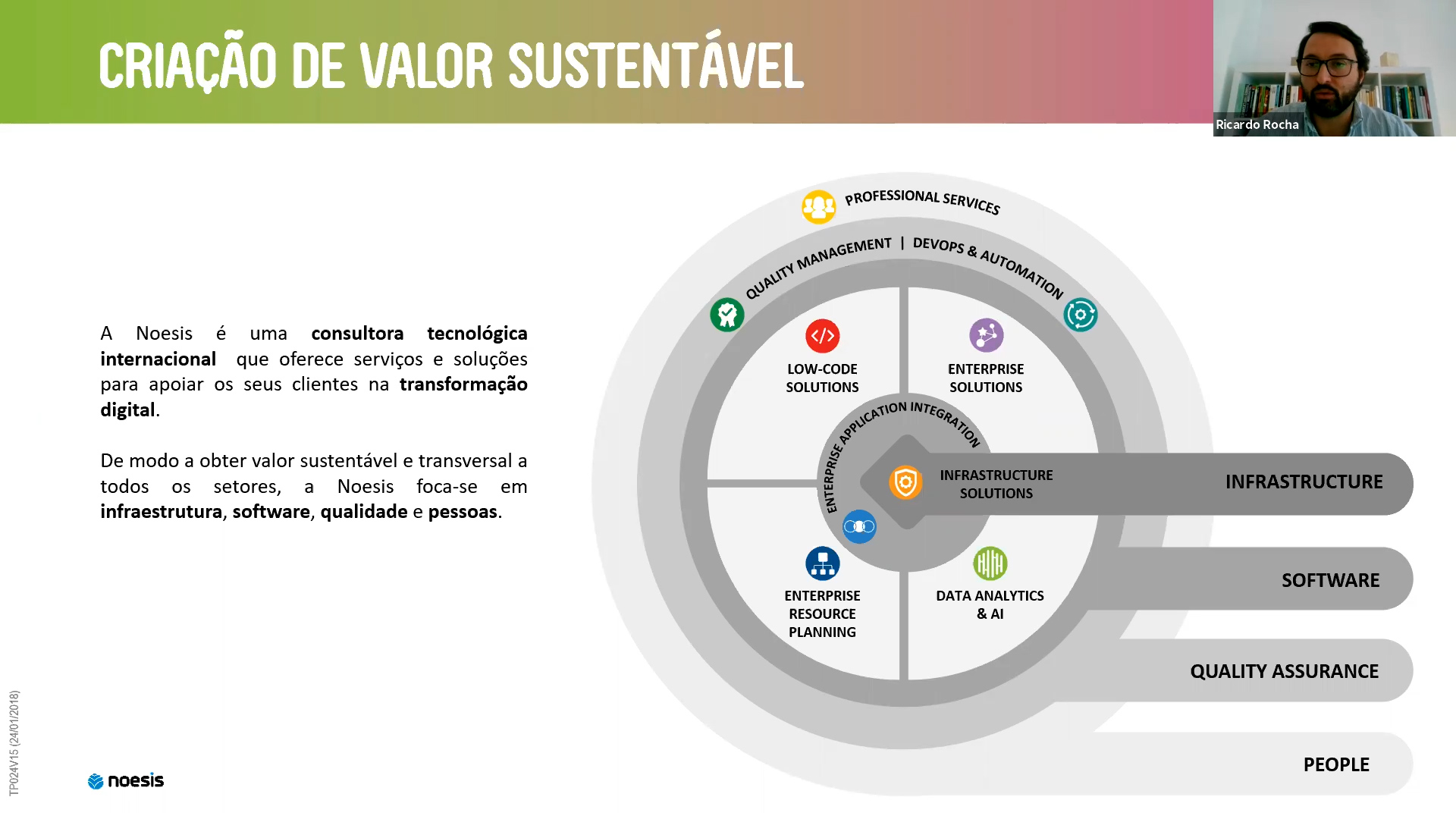 Roundtable
Technology, the business world and the academic community. We gathered professionals from each of these axes to learn, in a roundtable session, to analyse different perspectives on the importance of data in organizations. Ricardo Ramos, Principal Competitive Analyst at Qlik, Luís Gonçalves, Data Analytics & AI Director at Noesis, and Fernando Bação, Professor at NOVA IMS, spoke about data literacy, what are profiles and skills relevant to the market and what the future holds for these new professions, among other topics.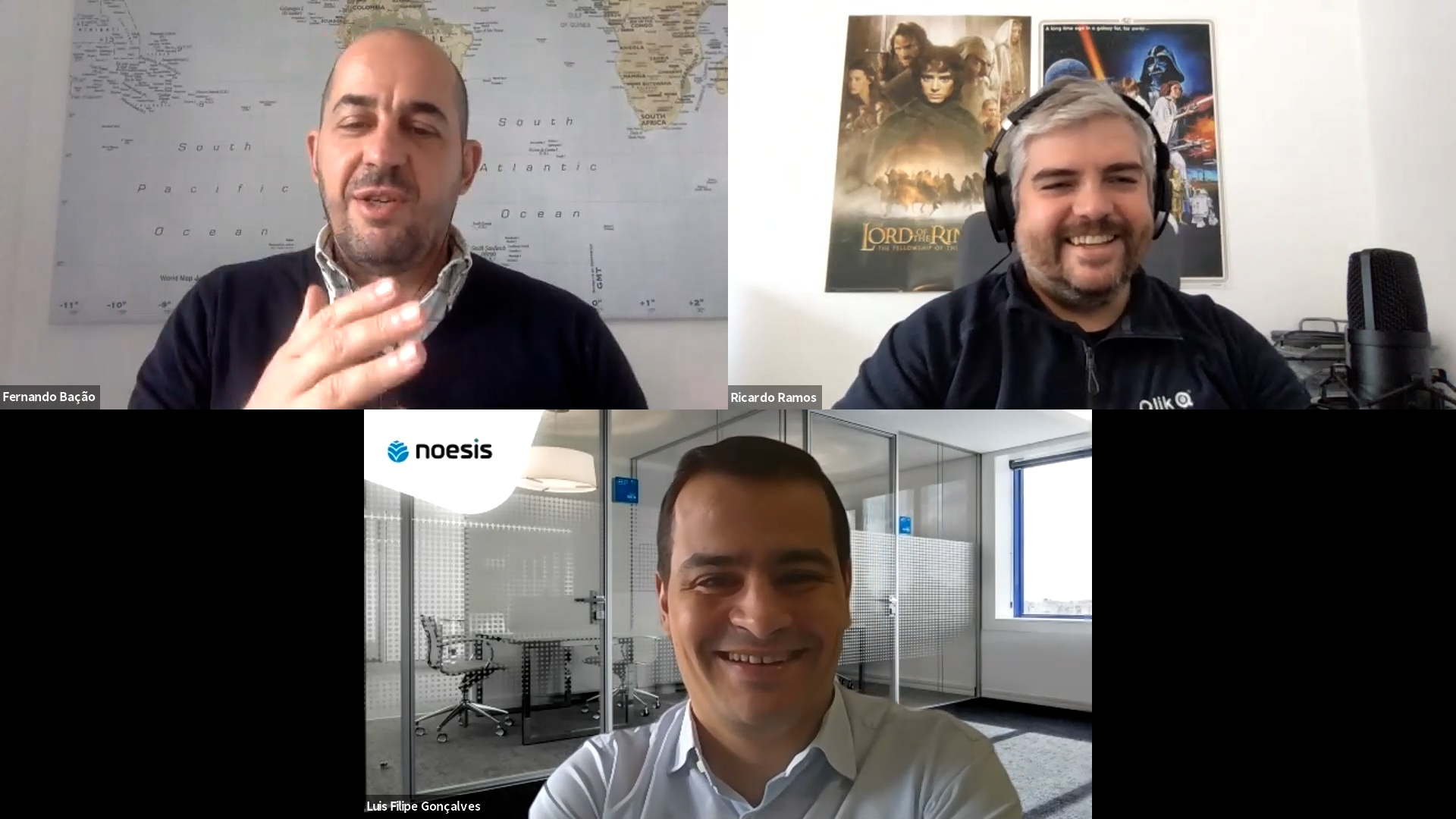 Success Stories
Bruno Santos, Data Analytics & AI Senior Manager, presented some use cases, where Noesis is developing projects in this areas, explaining how can organizations benefit from Data Analytics & Artificial Intelligence, taking better decisions and becoming more efficient.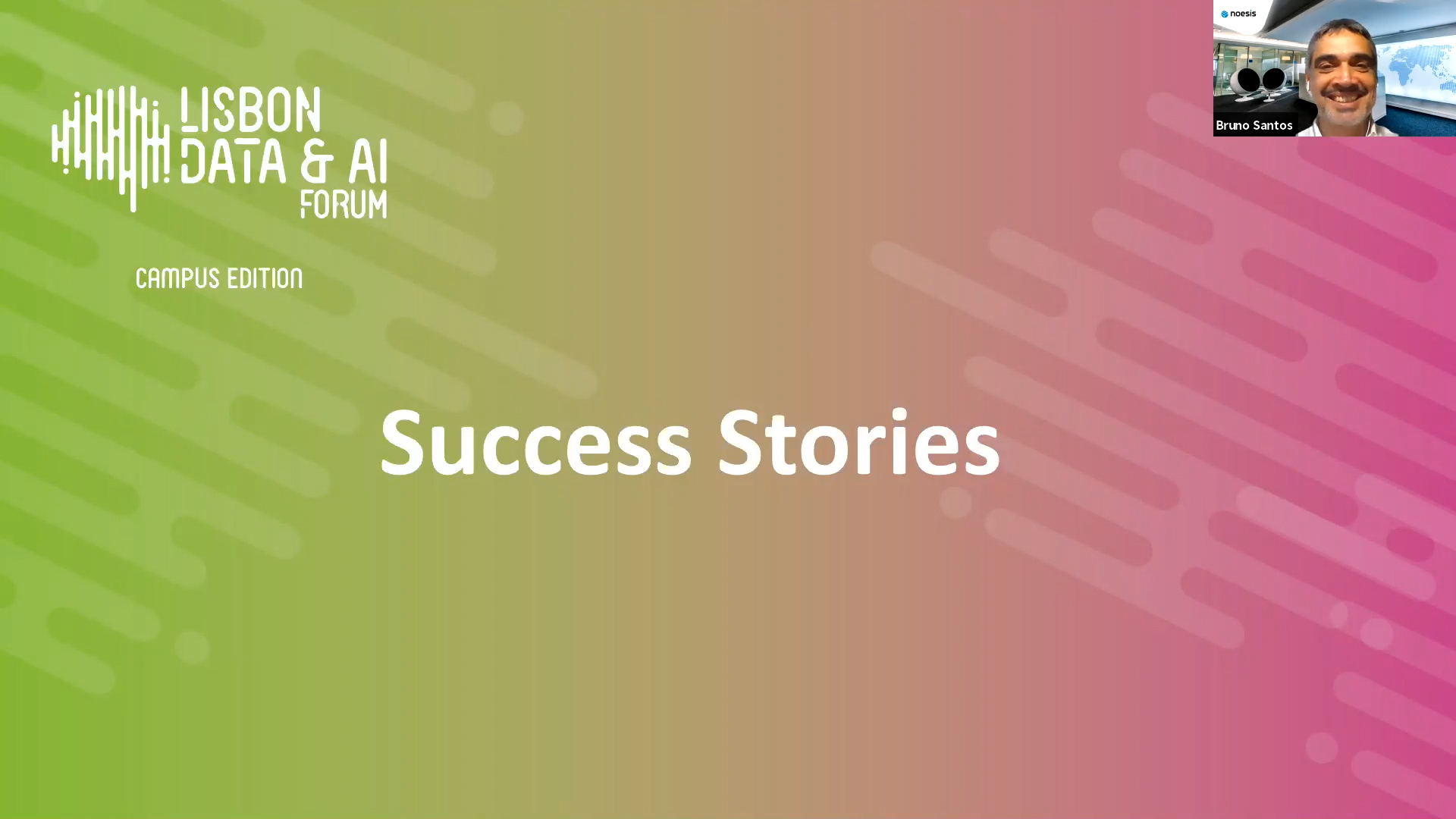 Artificial Intelligence in Practice
Computer Vision has become one of the hottest areas of research in Computer Science and Artificial Intelligence (AI). It is one of the main technologies that enables the digital world to interact with the physical world. If AI enables computers to think, Computer Vision enables them to see, observe and understand.
Fábio Paixão, from the Noesis AI team, presented some practical applications of this technology, from Medicine, to Art, to the Automotive Industry.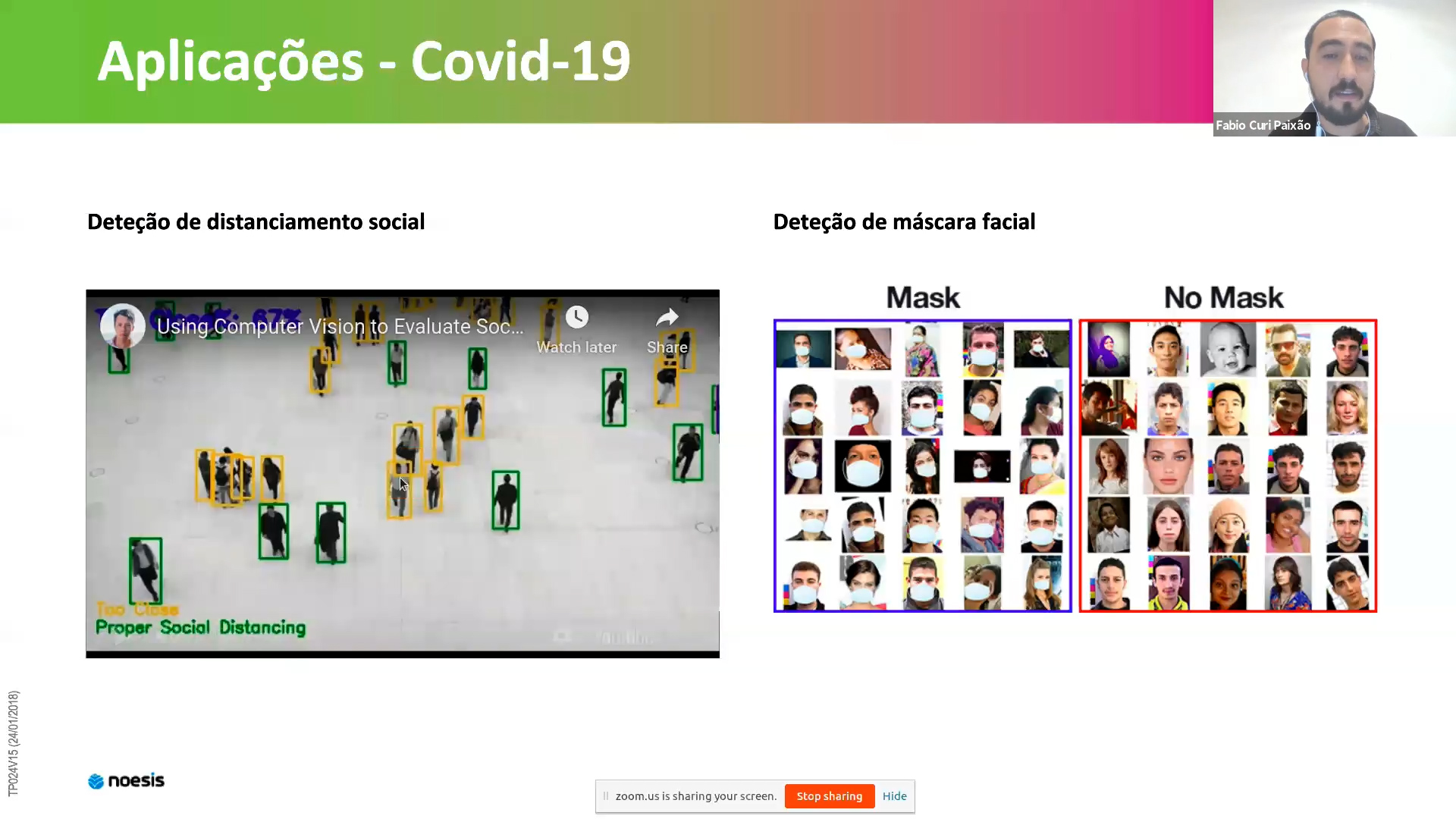 Demo Qlik
The second edition of Lisbon Data & AI Forum Campus Edition has ended with a workshop presented by Vítor Castro, from DAAI business unit at Noesis, showing how it's easy to dig into interactive dashboards to make quicker and data-driven decisions.
Watch Lisbon Data & AI Forum Campus Edition here