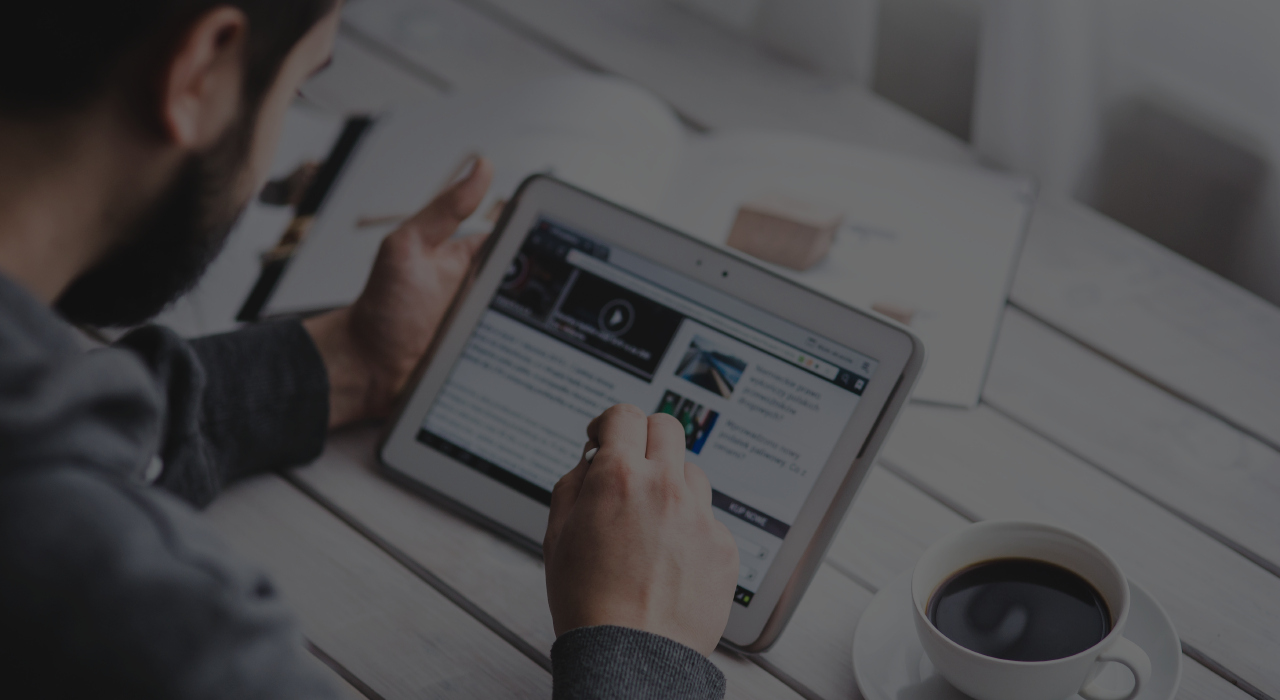 Noesis was present at the Qlik Analytics Tour Portugal organized by Qlik this time in digital format. The event's focus was on the importance of democratizing data and also on the importance that information can have in improving business performance.
The event had a full agenda with several speakers and partners, the opening session was led by the Territory Sales Manager of Qlik in Portugal, Fran Rodriguez, who talked about the challenge that analytics represents for many companies. The lack of organization in the volume of data leads to a loss of potential and results.
In this sense Qlik presents data analysis and management solutions that offer a tunnel vision of information, combined with widespread reach and access to insights. This means that users are able to explore data without limits and thus draw conclusions that allow them to make better decisions that enhance their business.
In the same session, Renato Vieira, Solution Architect at Qlik, presented a demo of the product. Among the various Qlik tools, two in particular were demonstrated: Qlik Sense® and Qlik Catalog ™.
- Qlik Sense®: a cloud-based data analysis engine that centralizes all information on a Dashboard; allows to create several access areas (personal, managed by the organization and shared); and it has a unique associative engine and cognitive engine, which are a reference for a new generation of data analysis.
- Qlik Catalog ™: a catalog that includes data indicators and KPI's already predefined, which can be quickly implemented.
The following session was attended by the Customer Story of Turismo de Portugal, a Noesis customer, which represents a successful case of using Qlik products. The Turismo de Portugal project, presented by the Coordinating Director of the Management and Knowledge Department, Sérgio Guerreiro, has the static mission of providing the right information to the right people, at the right time through a platform that gathers statistics, market analysis and trends of tourist activity in Portugal - TravelBI.
The main goal of this project is to help companies in the tourism sector, which have suffered several reprisals due to the current pandemic situation, to obtain reliable information that will enable them to prepare for the new reality they will face. The recent strategy has been on expanding information sources and transforming the products offered, so that data becomes the reference factor in decision making at critical moments.
As conclusions of the journey that Turismo de Portugal has been doing in Business Intelligence was highlighted the need to define a strategy and identify data, transforming data into insights and maintaining team engagement.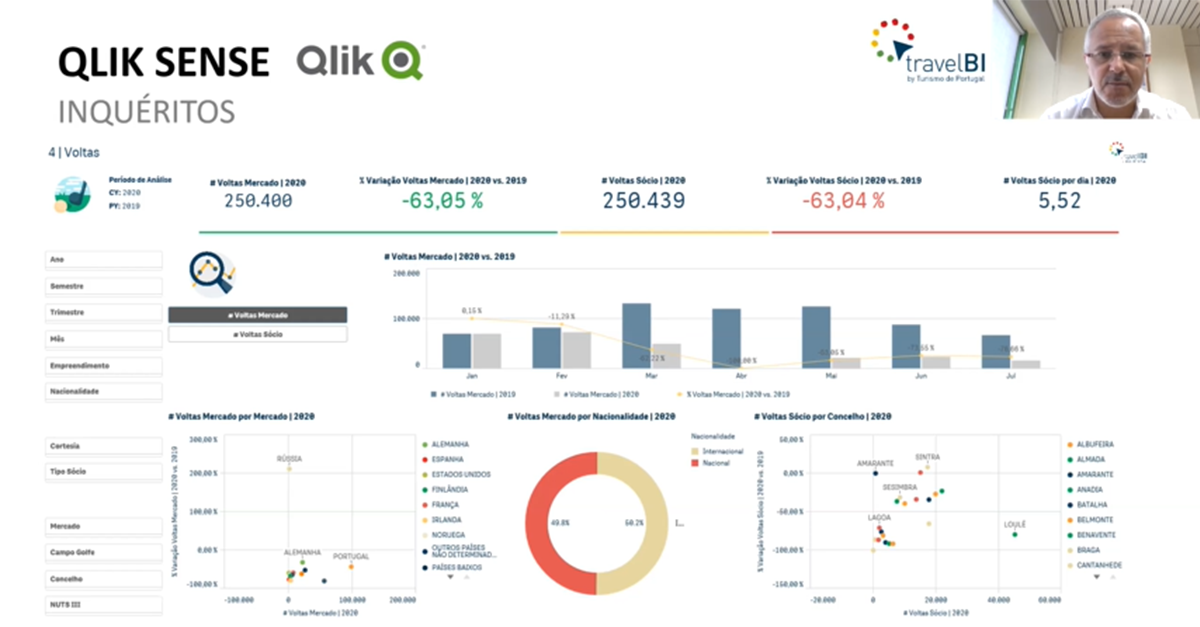 Portugal Tourism Project by Sérgio Guerreiro
In addition to the success story of Turismo de Portugal, the Customer Story of the Ferpinta Group was presented, which also used the Qlik platform in order to enhance its information flow. The result was an improvement in external perception and an increase in internal motivation.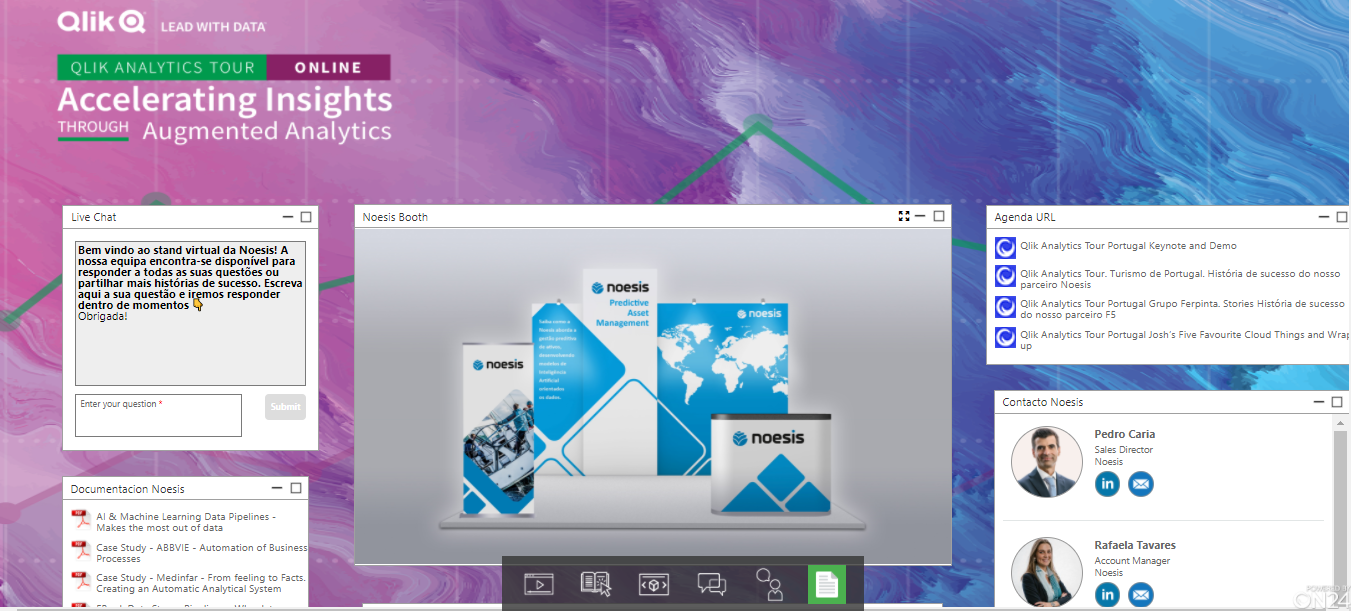 Virtual Stand by Noesis
Noesis had a virtual booth at the event, with several contents such as:
- AI & Machine Learning Data Pipelines
- ABBVIE Case Study - Download
- Case Study Medinfar - Download
- Ebook Data Stream Pipelines - Download
- Electricity Demand Forecasting and Notification System
- Predictive Asset Management - Download
The event ended with a top 5 favorites from Qlik Cloud presented by Vice President, Product Marketing Data Analytics Qlik, Josh Good.
View or review the Turismo de Portugal session